Welcome to our Year 5 page!
The Year 5 teaching team
Elder: Miss Dekeyzer
Hazel: Miss Soong
Mrs Gillman
works across both classes
What we are Learning this half term
1st November - 17th December
Our current topic driver is, 'How much did Britain change from 793AD to 1066?'
This unit is designed to expand pupil's chronological knowledge of British History focusing on the Viking and Anglo-Saxon struggle for the Kingdom of England. It explores who the Vikings were and where they came from. We will use this topic to inform some of our writing in English, which allows our pupils to explore the topic in numerous ways.
Pupils will learn about the Vikings preferred method of travel and how this enabled them to explore vast quantities of the world and trade with many countries. They will also understand the Viking beliefs and how their longships were not only important for travel but also the afterlife. This sets the scene for Viking raids and invasions. Pupils will learn about the first invasions: where they invaded, how they invaded and why. Pupils will begin to see the tension between the Vikings and Anglo-Saxons as the Anglo-Saxons respond to the raids.
Our class book is 'Cosmic'.
Interstellar shenanigans from the inspired pen of the great Frank Cottrell-Boyce,

Cosmic

tells the side-splitting story of long-legged Liam and his quest to be the first child in space.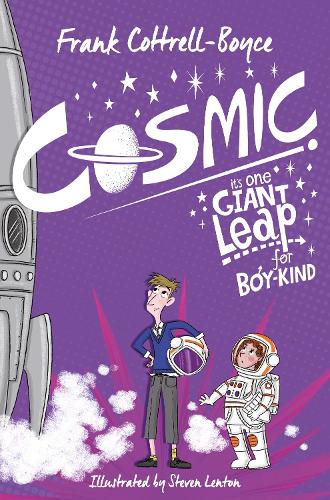 At Diss Church of England Primary Academy, we follow a Maths Mastery approach. The children will explore concepts through concrete, pictorial and abstract representations. In addition to this, we promote fluency in the four main operation (addition, subtraction, multiplication, and division) by teaching a weekly arithmetic lesson. There are lots of opportunities for fun games and puzzles to support our understanding of Maths. Below, I have linked some good sites for you to visit .
Games to support memory
In Science, we are learning about forces, following the ARK mastery curriculum.
This is a physics unit and it is designed to expand pupils' knowledge of forces. Pupils were first introduced to forces in Year 3, but this unit looks more closely at how forces act in the world around us – in our everyday lives without us even thinking about them.
Science games:
P.E. information.
Our PE day is Tuesday. Your child will need to come into school wearing their PE kit and will wear their kit for the rest of the day. As the weather is becoming increasingly colder, please continue to dress appropriately. Long trousers and sleeves should be worn and outdoor footwear is required as shoes can get muddy.
We will be playing football and multisports on Tuesday afternoons. PE will take place outdoors as much as possible. As kit, you will require a suitable P.E. kit. Tracksuit trousers and a warm jumper will be needed in addition to a white t-shirt and black P.E. shorts and a change of outdoor PE shoes.
We will still need to bring coats to school each day. Ideally, coats should be waterproof.
Homework.
Spelling lists will be sent home on a Monday to be tested the following Friday. There is no need to return the list to school. All children should be using Times Tables Rockstars and login details have been sent home with the children. Should you experience any difficulties when logging in to the site, contact us as soon as possible so that we can resolve the problem.
Home books are available from the library. Please make sure these are returned after 2 weeks. Reading records should be completed with each day's reading accumulating until your child has enough reads to earn a leaf for our reading tree. Leaves are awarded at: 25 reads, 50 reads, 100 reads and 200 reads.
Please use either TTrockstars or Reading Eggs daily
You should have a copy of your logins, contact the school if you are unsure.
We will be using a Google Classroom to post details of any other homework.
Google Classroom Instructions.
To access the Classroom, you will need to use your school email.
Go to:
This will take you to the Google Classroom page, Year 5 2021/2022. You will need to log in using your child's school email. Your child will know their email, the format of the email will be:
name.surname@diss.stbenets.org
Once this is entered, you will need to use their password. This is the same as the password they used in year 4.
Once the password is entered, you should see the Year 5 folder icon. If not, click on the three lines in the top left corner, this will give you a drop down list of available classrooms. To join the Year 5 classroom, you will need to enter the code:
haei2nn